Acting Classes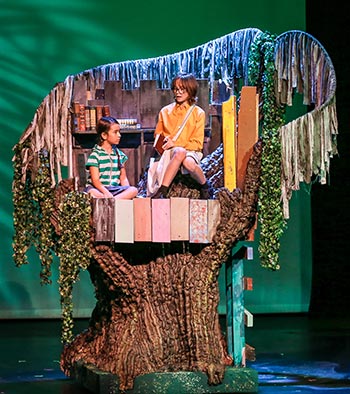 Two Ten Week Sessions

Fall begins the first Thursday of September
Spring begins the third Thursday of January

Tuition

By Semester rate - $80 (includes $35.00 registration fee)
For the year (both sessions with discount) - $125.00 (includes $35.00 registration fee)
Grades 1-4, ages 6-8 (Thursday, 4:00-4:50)

Students will participate in class using their imagination and five senses to portray characters on stage.  The basics of presentation: movement, projection, voice, and expressions are emphasized.  Students work on using action to tell a story with all the plot elements.  This class emphasizes creativity and imagination utilizing improvisational activities and play acting.  They retell familiar stories and make up their own.

Grades 5-8, ages 9-14 (Thursday, 5:00-5:50)

Students will participate in role-playing activities through improvisation and character development.  They engage in scene work utilizing monologues and two or three character scenes.  Students learn stage terminology, audition techniques, vocal projections and movements for actors.
All Students showcase their talents and skills for an invited audience at the end of each session.
Please fill out our registration form and return to the Theatre Victoria Box Office
Students and parents/guardians are also asked to review and sign our Student Code of Conduct