Pajama Drama
For students 5th-8th grade
Cost - $30.00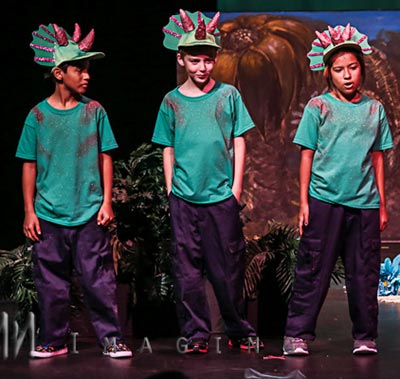 Ever wanted to spend the night at a theatre? Well,now's your chance!
Pajama Drama is an overnight event held at the Leo J. Welder Center for the Performing Arts. This event is open to any student in the crossroads area who is currently attending 5th, 6th, 7th, or 8th grade. Over the two days participants will be involved in improvisation games, scene work, and character building exercises. Students will perform a 10 minute scene on stage on the 2nd day at 11:00 am!
The fun begins at 6:00 pm on Sunday. Everyone will arrive at the Welder Center and be treated to dinner. After a meet and greet everyone will participate in some great improvisational theater games.
Then the fun really begins, as our actors will get to work. After a light snack, we will all bed down and spend the night at the Welder Center.
Sunday morning we all will enjoy breakfast and then get back to work. 'Cause guess what? At 11:00 am, you get your chance to perform for all your family and friends. This is one event you don't want to miss!
Fill out the form under this click and return it to the Theatre Victoria in person. You might also want to read through our take-home information.
Pajama Drama Schedule
2017 Dates to be Announced
Sunday (Day 1)

5:30 - 6:00pm - Arrival
6:00 - 7:00pm - Dinner
7:00 - 10:30pm - Theatre Games/Rehearsal
10:30pm - Nighty Night

Monday (Day 2)

7:30 - 8:30am - Wake Up/Breakfast
8:30 - 11:00am - Rehearsal
10:30 - 11:00am - Parents Arrive for Performance
11:00am - Performances